Non-invasive

Continuous

Digital Health Monitoring
around the clock.

Mobile

Consumable-free
Innovative

Integration of Non-
Invasive CGMand Smart
Wearable.

Reliable

AI-based user-specific
model improves accuracy.

Professional

Multidisciplinary team
of experts with
extensive expertise.

Secure

Multilayer cloud
encryption user
privacy protection.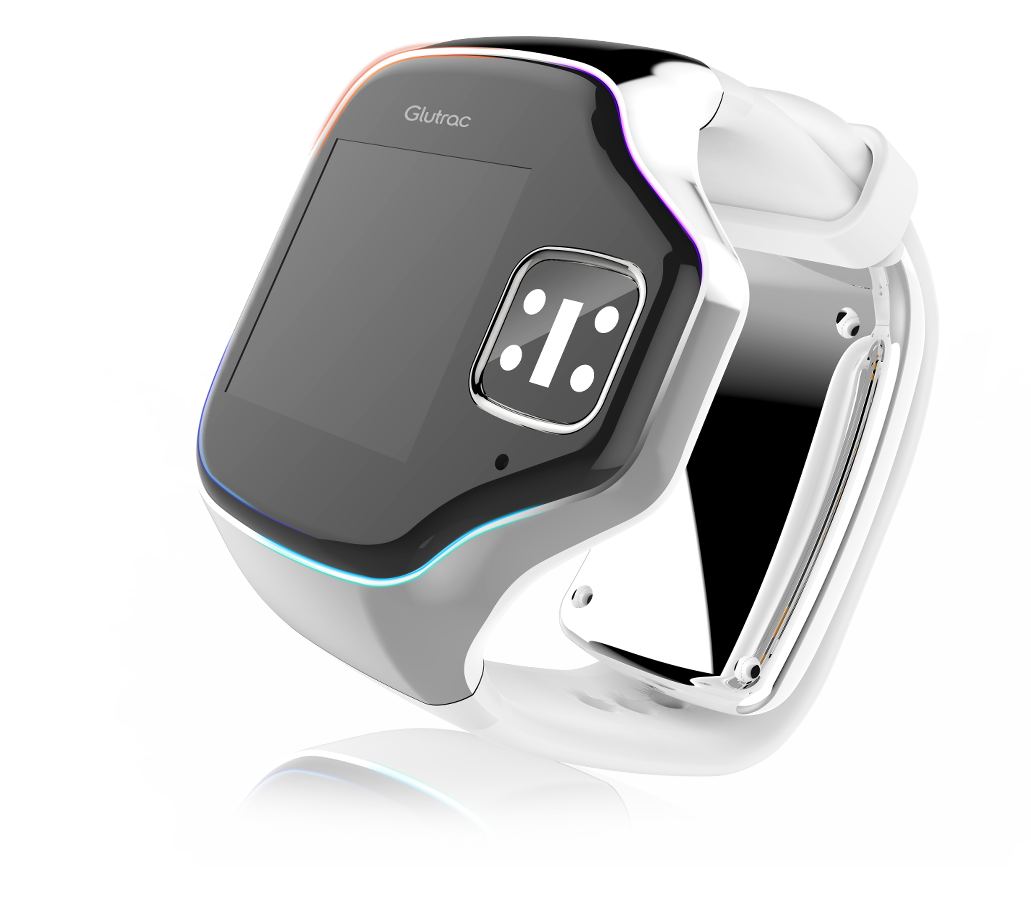 # Non-invasive Glucose Monitoring
The data from the International Diabetes Federation (IDF) shows that, in 2017, there were 425 million diabetics worldwide and the global medical expenses for diabetes reached as high as $ 727 billion.


Aiming to help diabetics and doctors better control the disease that has long plagued the medical community, we developed the non-invasive glucose monitoring solution that represents a crossover of multiple disciplines including physics, optics, bioengineering, signal processing and AI algorithms.


Combining four monitoring methods, it collects ECG (electrocardiography) and PPG (photoelectric plethysmography) signals from human bodies using optical sensors of different wave bands. Then the signals are processed with advanced algorithms to calculate blood glucose levels based on the AI-based models built for individual users.


This solution solves the pain points of conventional invasive testing methods, while allowing diabetics to better track their blood glucose levels to prevent further complications.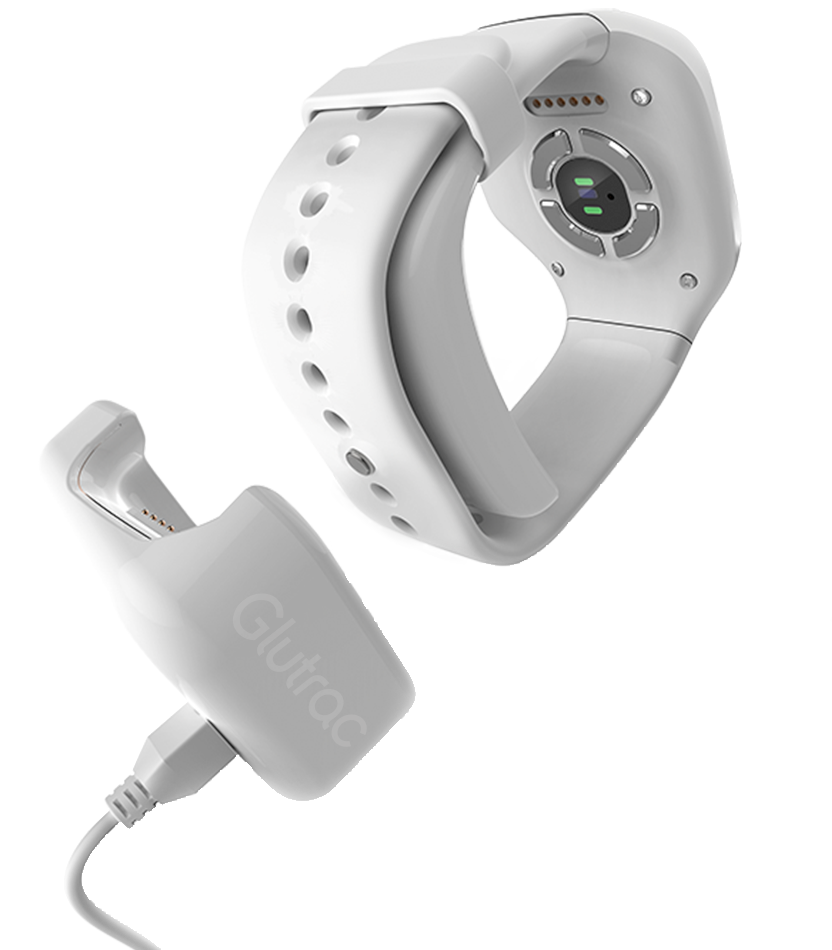 # Mobile Health Management
Glutrac presents itself as an all-rounder that provides real-time monitoring of blood pressure, heart rate, blood oxygen level, respiratory rate, etc. in addition to non-invasive continuous glucose monitoring (CGM).


It also comes with a mobile health management platform that offers a full range of services such as remote doctor monitoring, customized diet/exercise/medicine schemes, prevention and monitoring of chronic diseases, sub-health improvement plan, and remote tracking of family health, making it easier and safer for users to enjoy healthcare online.
# About us
Shutang Information Technology is dedicated to the research and development of non-invasive monitoring technologies. Its parent company Add Care Ltd. was funded by Enterprise Support Scheme (ESS) of Hong Kong Innovation and Technology Commission.
With a multidisciplinary team of professionals in physics, optics, bioengineering, signal processing and AI algorithms, we proudly present to the world Glutrac, a disruptive diabetic management solution that has won multiple patents.
Incorporating our deep insights into basic science, Glutrac is a hit among diabetes patients and doctors by integrating non-invasive CGM wearable, app and AI-based cloud service. With a big data platform built on the signals collected from human bodies and various environments, it calculates and predicts users' possibilities of health abnormalities in given periods by leveraging data mining, deep learning and patented algorithms. Glutrac provides an unparalleled solution for chronic disease management, major disease prevention, and emergency responses.
Glutrac enables users to enjoy the long-awaited experience of PRICK FREE, INFECTION FREE, and CONSUMABLE FREE glucose monitoring!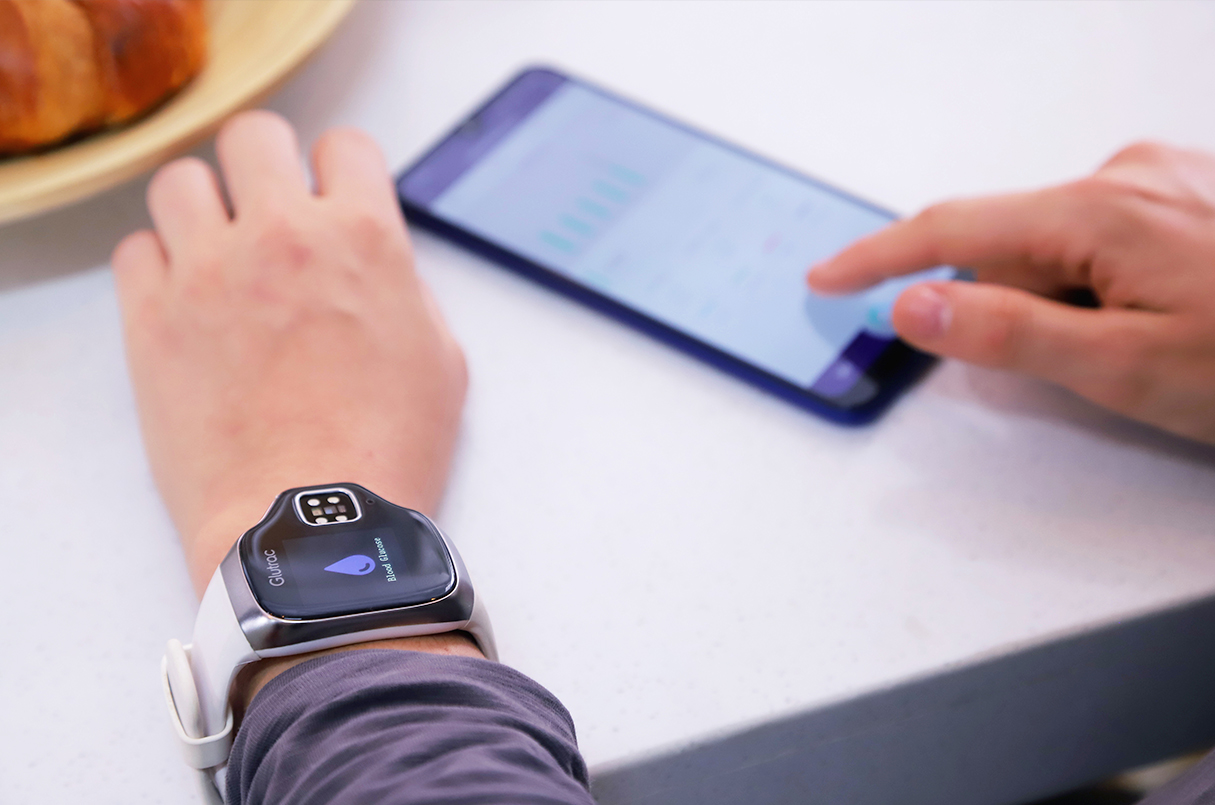 # Milestone
2013.12
Identify non-invasive blood glucose research direction.

2014

Research result of global non-invasive blood glucose monitoring was validated by the Hong Kong Productivity Council (HKPC) .
Funded by the Hong Kong Innovation and Technology Council. (HKPC)
2015
Outstanding Team Award at The 4th China Innovation and Entrepreneurship Competition (27,000 total entries).
Bronze prize of Advanced Manufacturing Industry Team at the 7th China (Shenzhen) Innovation and Entrepreneurship Competition(31,136 total participating companies).
Established Shutang Information Technology (Shenzhen) Co., Ltd. in Qianhai, Shenzhen.
2016
Funded by the Shenzhen Science and Technology Commission.
Completed Angel Funding Round.
First-generation non-invasive glucose monitoring ear clips prototype completed.
2017
Integrated various detecting technology solutions.Improved hardware and algorithms and examined in different parts of the human body.
Completed the second Angel Founding Round.
Second-generation prototype of a bracelet completed.
2018
Completed the design of Glutrac prototype.
The clinical results of the Glutrac prototype are close to NMPA(formal CFDA) approved minimally invasive blood glucose monitor.
Completed Pre-A funding round.
2019
Published an academic research paper of non-invasive blood glucose monitoring in IEEE International Journal.
Glutrac prototype confirmed.
Pending medical device certification from NMPA, CE and FDA.
Complete Pre A+ funding round. Launch 'Glutrac – #1000timesbetter' large-scale scientific research clinical trial across the country.
2020
Launch 'Glutrac -#1000timesbetter' scientific research clinical trial across the globe.
Annual target sales of 120,000 devices in China.
Launch sales in Japan.
Expecting gross profit to be at 200 million RMB.
# What is Glutrac
Glutrac is a smart wearable for non-invasive glucose monitoring. It measures signals from human bodies with optical sensors of different wave bands and collects data using four monitoring methods, and then builds big data-powered models for individual users to calculate users' blood glucose levels relying on AI and deep learning. It allows users to measure body data as needed anytime and anywhere, while automatically monitoring users' health condition in real time.


Just by wearing it for a long period, you can keep track of your blood glucose level easily.

# How It Works
Glutrac measures signals from human bodies with optical sensors of different wave bands and collects data using four monitoring methods (absorption spectroscopy, ECG, PPG, and dynamic metabolic heat monitoring). Based on the collected signals, it builds user-specific models in the cloud to calculate the blood glucose levels.


It allows users to measure body data by themselves to generate data nodes through accurate calibrations. Meanwhile, it automatically monitors users' health condition to form continuous data samples at different time points, and calculates blood glucose levels using multiple parameter model algorithms. Assisted by machine learning and AI, it determines the correlation between the data samples and blood glucose by analyzing multivariate big data, making continuous health monitoring a reality.
Sam Ho

Chun-Hung Li

Billy Chung

Henry Fung

Wing-Kuen Ling

Chi-Wah Cheng
# Team
With an esteemed team of scientists, consisting of physicists, optical and biological engineers, mathematicians specializing in digital signal processing optimization and intelligence algorithm, we introduce you the best available solution for ----- non-invasive continues glucose monitoring multi-sensor wearable (CGM)----- Glutrac.


In addition to our brilliant research and development team, we have brought together commercial talents with over 20 years of experience from various fields. Through brand building, production management, strategic planning and establishing sales channels, we are able to transform our research and development achievements into consumer products globally.
# Contact
Hong Kong Office:
Room 14 in Unit 601 of the 6th Floor of Core Building 1, Phase One, Hong Kong Science Park, Pak Shek Kok, New Territories, Hong Kong
TEL:(852) 2682 8978
Shenzhen Office:
Shu Tang Information Technology (Shenzhen) Co., Ltd.
Room 1903, Tower 1, Chang Fu Jinmao Building, Shihua Road,
Futian Free Trade Zone, Shenzhen, Guangdong
TEL:(755) 2161 2728
Email:[email protected]